Design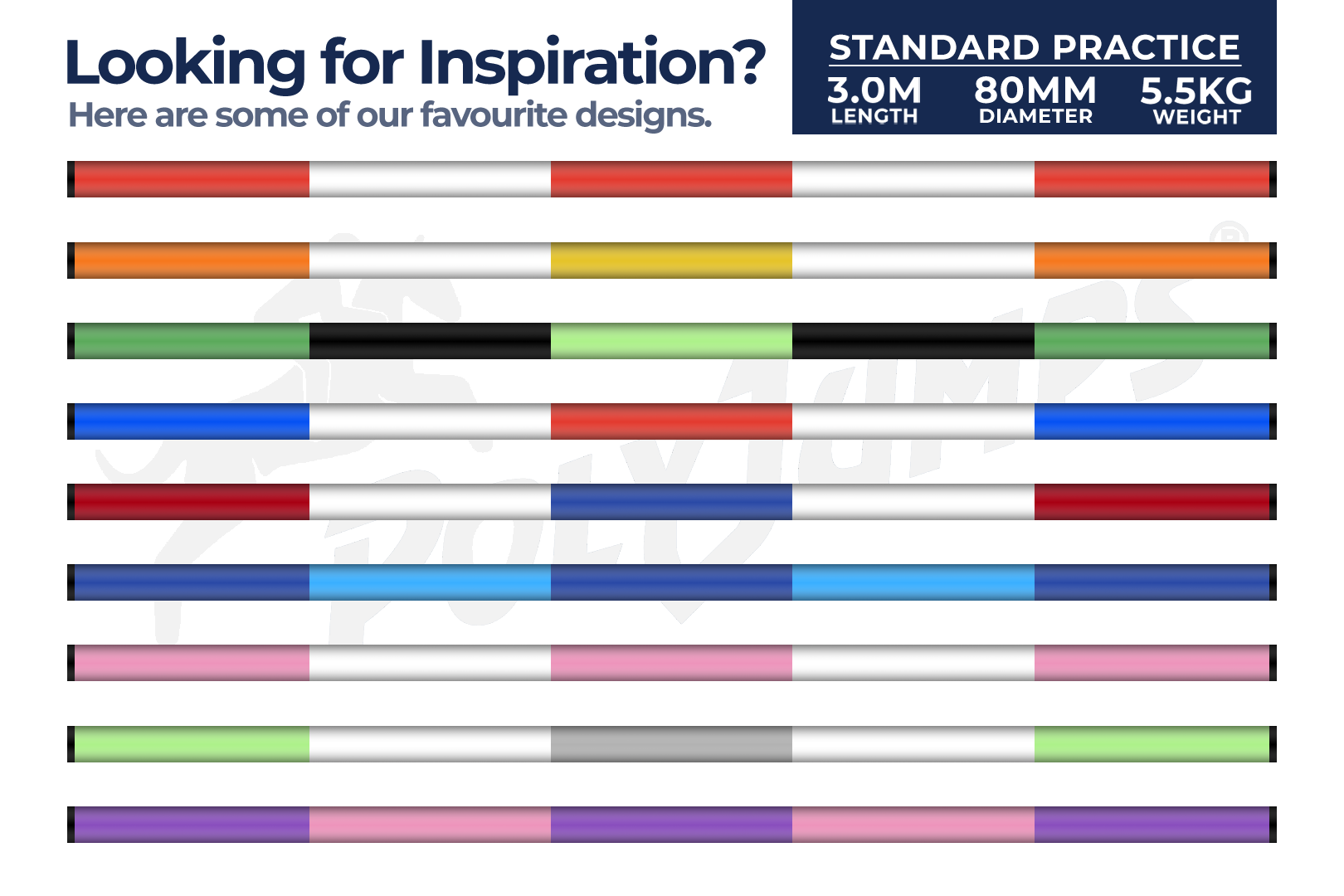 Design
OUR JUMP POLES.
All of our Jump Poles feature a thick plastic internal core delivering the strength and flexibility to withstand kicks and knocks from your horse. Our concentric plastic sleeves (or bands) are a cut above the rest, UV-resistant to retain their radiant colour if left out in the sun, providing our poles with their bold designs.
You can choose from any of our 14 Band Colours to create a design with our Custom Pole Builder that is truly unique to you.
PRACTICE OR PRO?
All of our Band Styles are available in our Practice (80 mm) and Pro (100 mm) Diameter Ranges.
SECTIONAL.
Our Classic 5 Band style is also available as a 'Sectional' pole, that is a pole which can be split in half for even easier transportation – and shipping abroad!
The two 'halves' are 1.2 m & 1.8 m in length and simply assembled by sliding together.
WEIGHTED.
Want that traditional feeling of a heavy wooden pole with the durability of our plastic poles? Choose our 'Weighted' option available across our Pro Range to give your horse that extra challenge.
Typically chosen as the top pole in your jump to let you horse know if they've nicked it.
The same sound construction you've come to love with all our jump poles with an added 5.5 kg wooden beam at its heart.